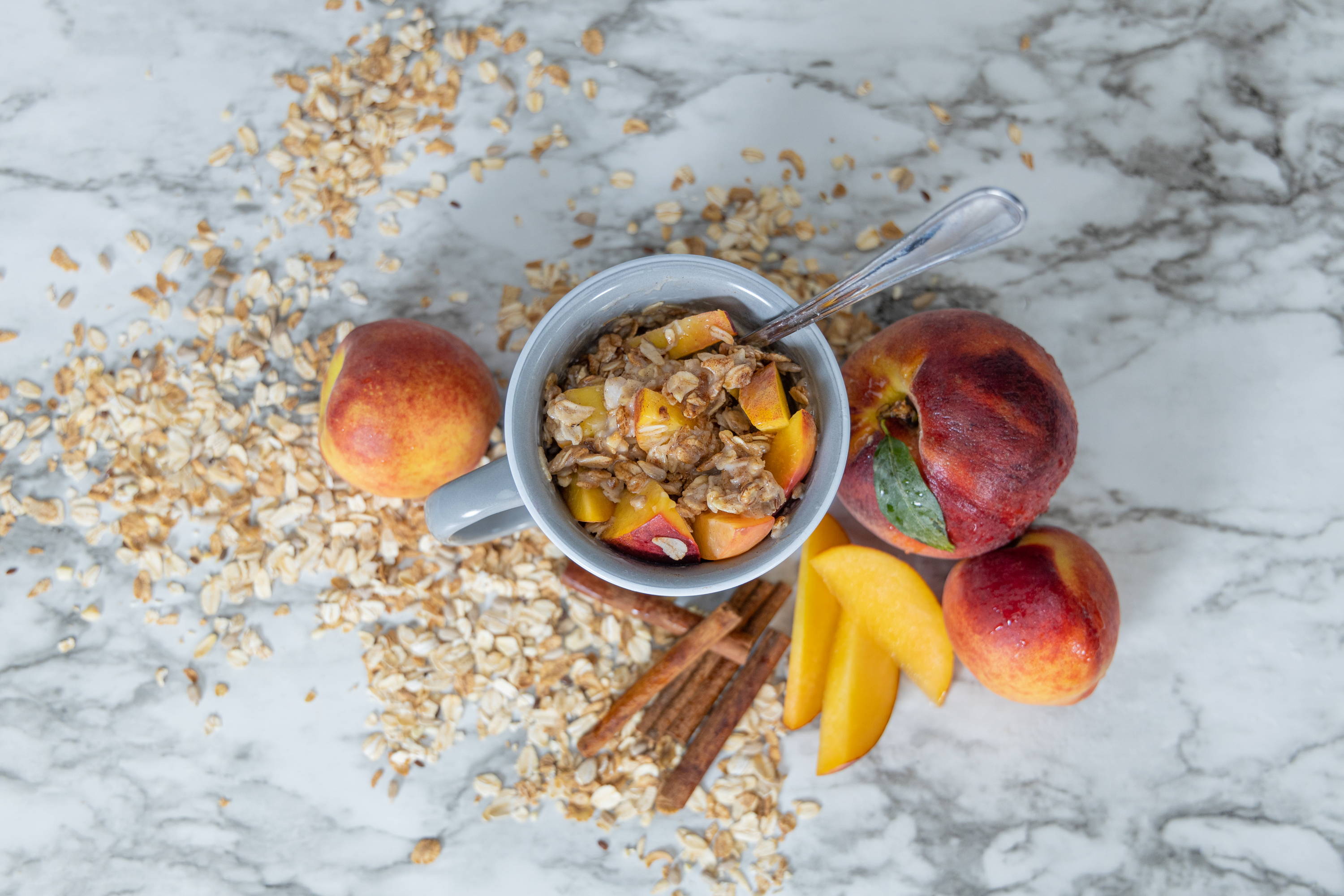 Author Culture Tribe / Category Plant Protein Recipes / Published: june

Collagen Peach Cobbler
Total Time: 15 minutes
Total Servings 2
Serving Size 1
481calories             9g Fiber
15g Fats                   55g Carbohydrates
18g Protein
Measuring tools, a bowl, a pan, air fryer
Ingredients
● 2 cups of frozen or fresh peach slices
● ¾ cup muesli or mixed granola
● 1 tbsp coconut oil
● 1 tsp cinnamon
● 1 cup non-dairy yogurt
● 1 serving of collagen
● Salt and honey for taste
1. In a small pot, heat peaches on medium heat with light oil for 3-5 minutes or until peaches turn golden glazed.
2. While peaches heat, mix muesli, coconut oil, cinnamon, salt and honey together. Put in air fryer on 350F for 3 minutes.
3. Mix together the collagen and non-dairy yogurt to create cream topping.
4. Evenly pour peaches into 2 cups, then add mix on top. Coat with the collagen cream and serve!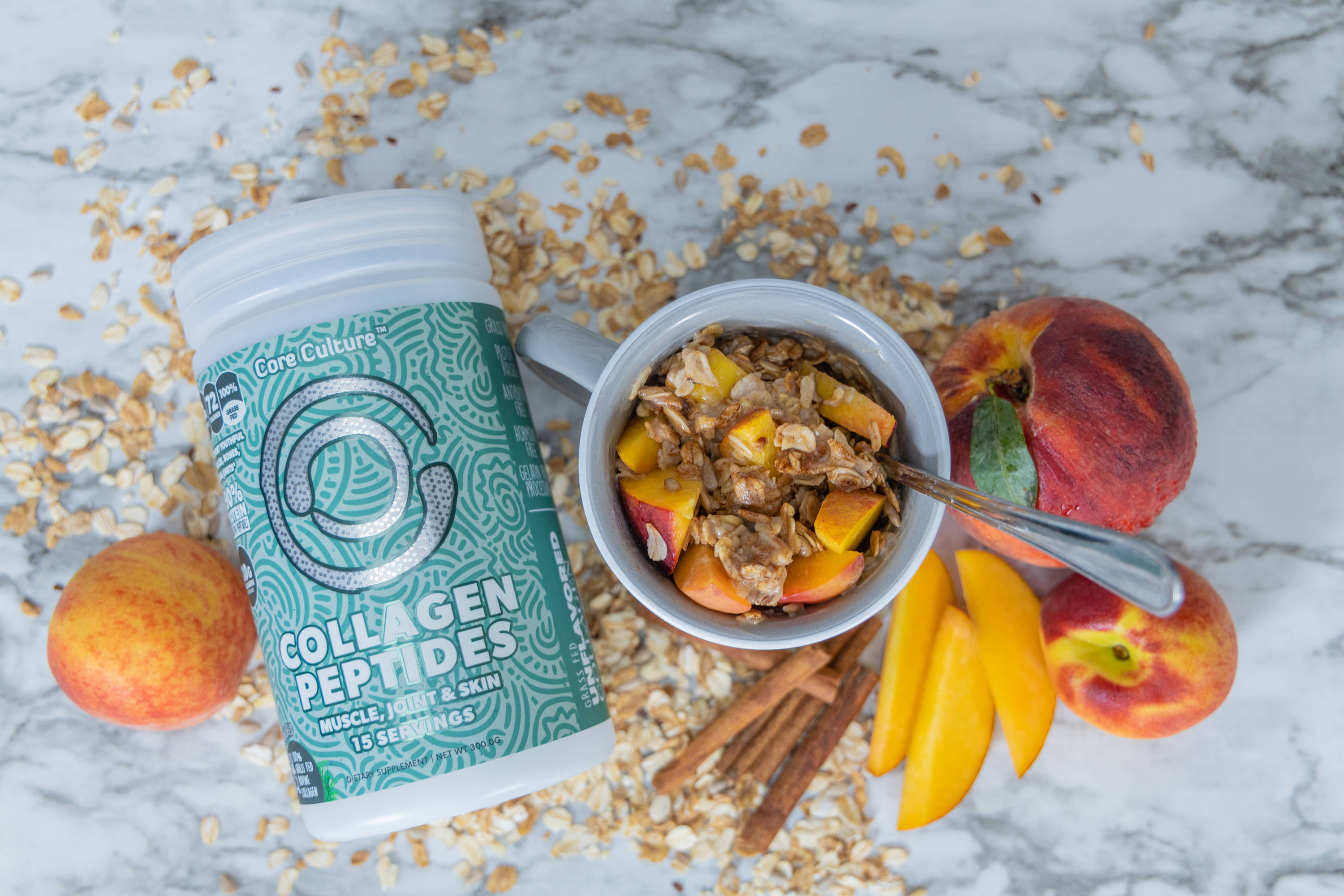 A Southern treat with no guilt!
— Culture Tribe