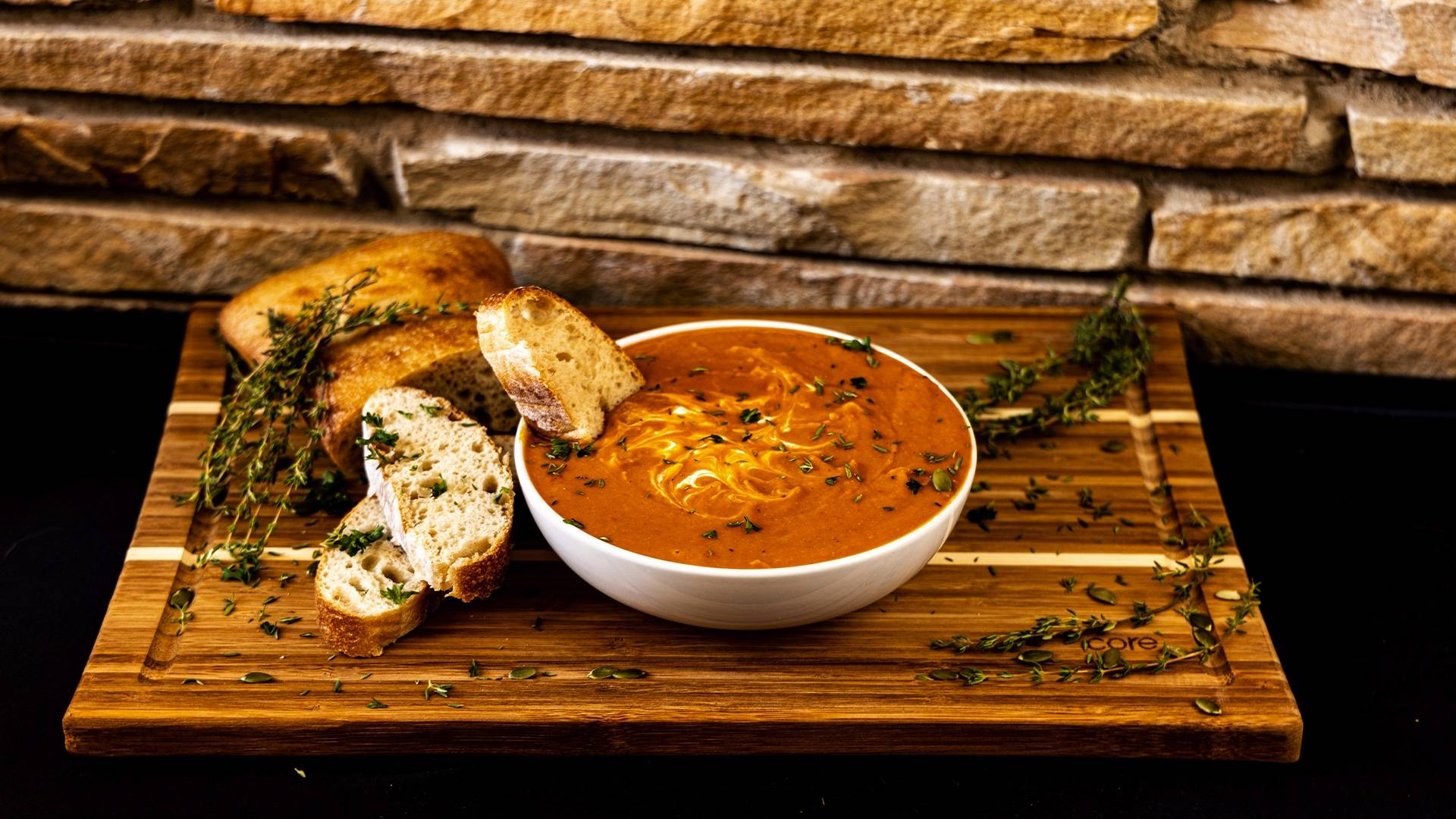 Author Culture Tribe / Category Collagen Recipes / Published: Sep-05-2021
High Protein Roasted Butternut Squash Collagen Powered Soup
Prep time: 15 min.       Cook time: 45 min.
Servings 3                  28.2g Protein
378 calories
10.7g Fat
46.5g Carbohydrates
Tools needed:
Measuring cups & spoons, Dutch oven, blender, baking sheet, parchment paper
Ingredients
2 cups Butternut Squash
¼ tsp Chili Flakes
2 garlic cloves
2 scoops Collagen
½ tsp onion powder
½ cup red lentals
¼ tsp thyme, dried
1 thyme, fresh leaves
1 yellow onion, diced
3 cups chicken or vegetable stock
¼ tsp black pepper
1 tsp paprika
3 red peppers, chopped
¾ tsp kosher salt
2 tbsp olive oil
½ tsp cumin
1 pumpkin seeds
1 loaf ciabatta bread, sliced
1 plain greek yogurt
Preparation
Preheat oven to 400 degrees. Line a baking sheet with parchment paper.
Add the diced butternut squash and the chopped red peppers to the baking sheet. Drizzle with the olive oil and sprinkle with the chili flakes, salt and pepper. Toss with your hands to coat. Roast in the preheated oven for 25-30 until everything is tender and a little charred at the edges.
While the vegetables are roasting, place a large saucepan over med. High heat. Once hot, add in the olive oil and onion and saute for 5 min. or until tender and translucent.
Add the garlic and spices and continue to cook, while stirring often.
Add the red lentils to the pot and give them a good stir to coat the onions and spices.Next, pour in the stock and salt and bring to a boil.
Reduce the heat to a simmer and add the roasted vegetables.Continue to simmer for 15 min. until the lentils are soft.
Carefully transfer everything into a blender and blend until smooth.Take care to cover the top of the blender with a tea towel to avoid any splashes and start blending slowly, gradually increasing the speed until smooth. This is the place to add more stock if you want a thinner soup.
Taste and adding more salt or pepper if desired.Serve topped with a little yogurt and pumpkin seeds, and a slice of toasted ciabatta bread.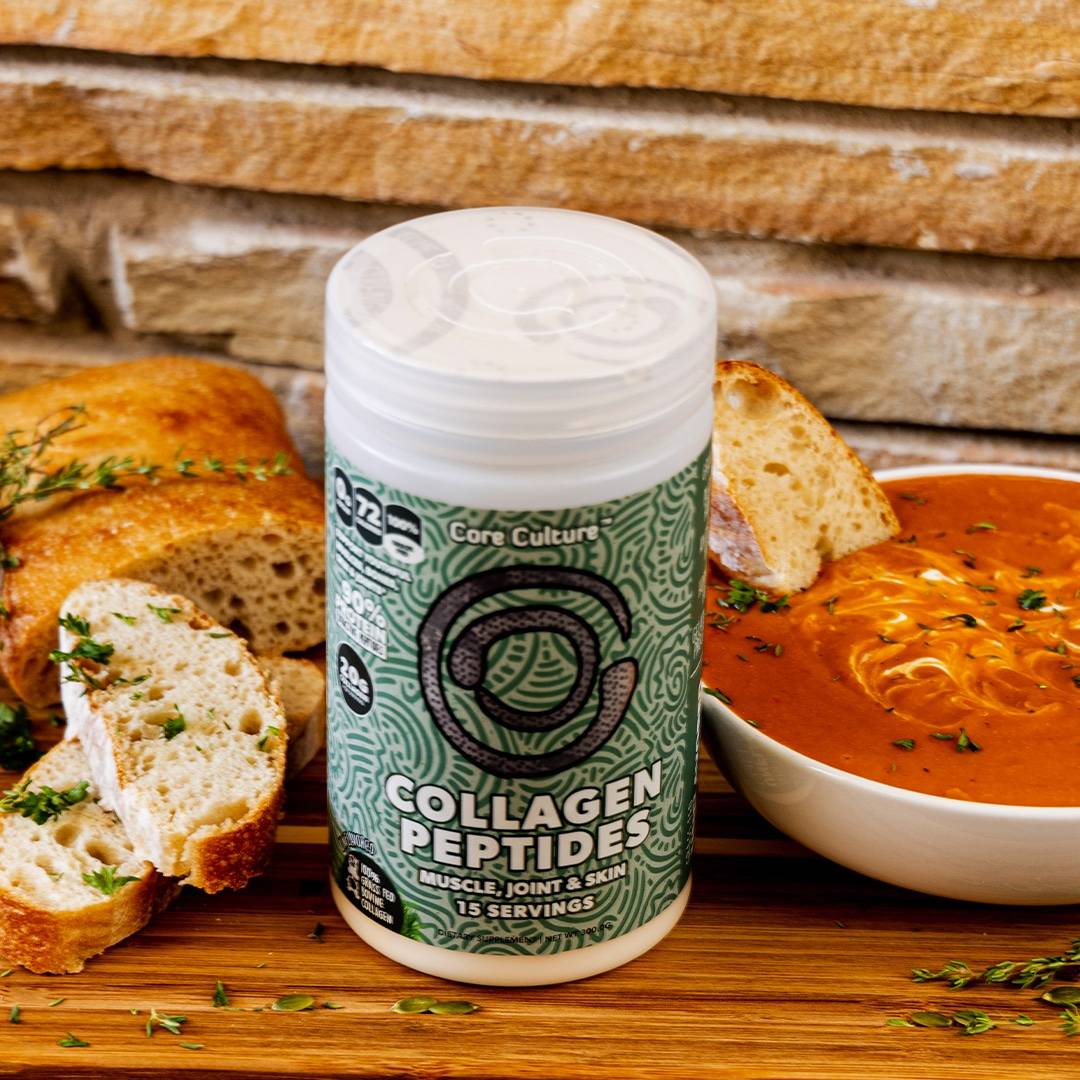 Perfect soup for the soul!
— Culture Tribe