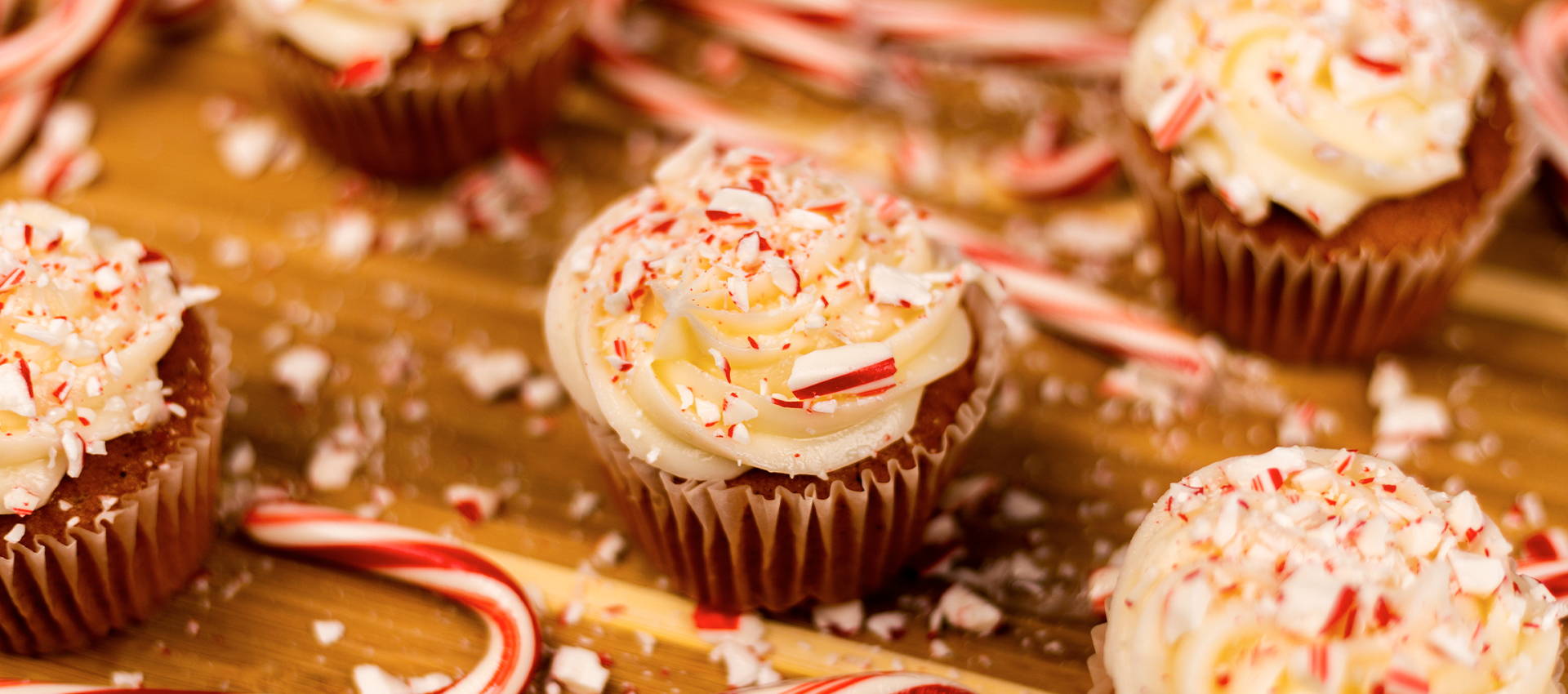 Author Culture Tribe / Category Collagen Recipes / Published: Sep-05-2021
Collagen Vanilla Peppermint Cupcakes
Prep time: 15min.         Cook time: 20
Serves 12 cupcakes           21g Protein
365 calories
37g Sugar
44g Carbohydrates
Tools needed:
Mixing bowls, cupcake pan, handheld mixer, measuring cups & spoons, spatula.
Ingredients
Cupcake
1 ¼ c all purpose flour
1 ¼ tsp baking powder
¼ tsp baking soda
¼ tsp salt
6 tbsp unsalted butter, melted
¾ c granulated sugar
2 eggs
2 tsp vanilla extract
½ c milk
2 scoops of Collagen
Buttercream frosting
1 c unsalted butter (2 sticks), melted
3 c powdered sugar
3 tbsp heavy whipping cream
1 tsp vanilla extract
Pinch of salt
Preparation
Cupcakes
Preheat oven to 350°. Line a cupcake pan with cupcake liners.
In a medium bowl, combine the flour, baking powder, baking soda, collagen, and salt in a bowl and mix.
In another Medium bowl combine eggs, vanilla and mix.
Add the dry mixture to the egg mixture slowly while continuously mixing.
Add the milk and mix well.
Fill each cupcake about 2/3 with batter, then bake for 19 to 22 min., or until you can insert a toothpick and it comes out clean. Let cool before frosting.
Buttercream Frosting
In a medium mixing bowl combine butter and powdered sugar and slowly mix.
Add the whipping cream, vanilla, and salt until well combined.
Use the frosting to frost the cupcakes.Then sprinkle with peppermint. Serve and Enjoy!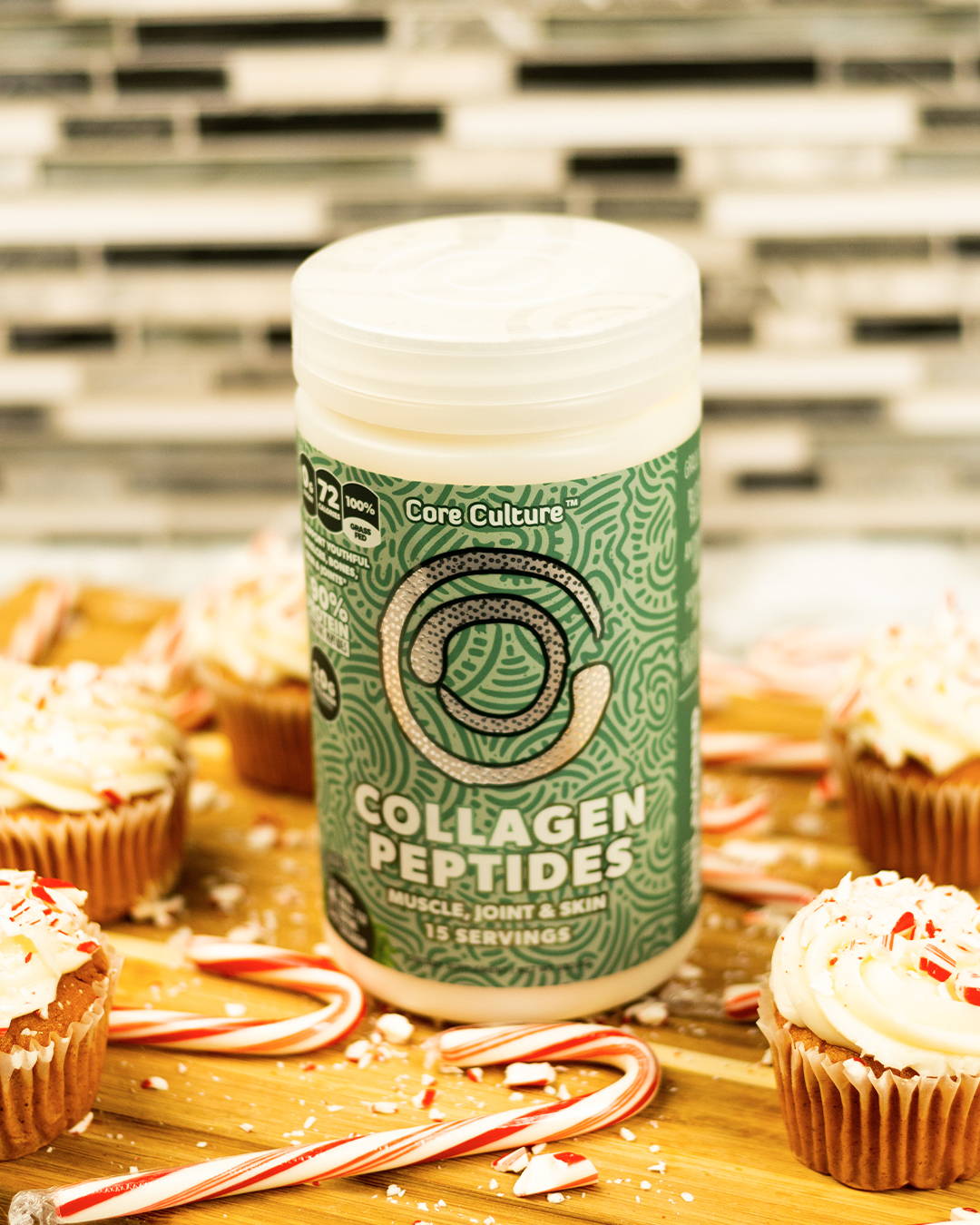 A festive treat sure to put anyone in the holiday spirit!
— Culture Tribe