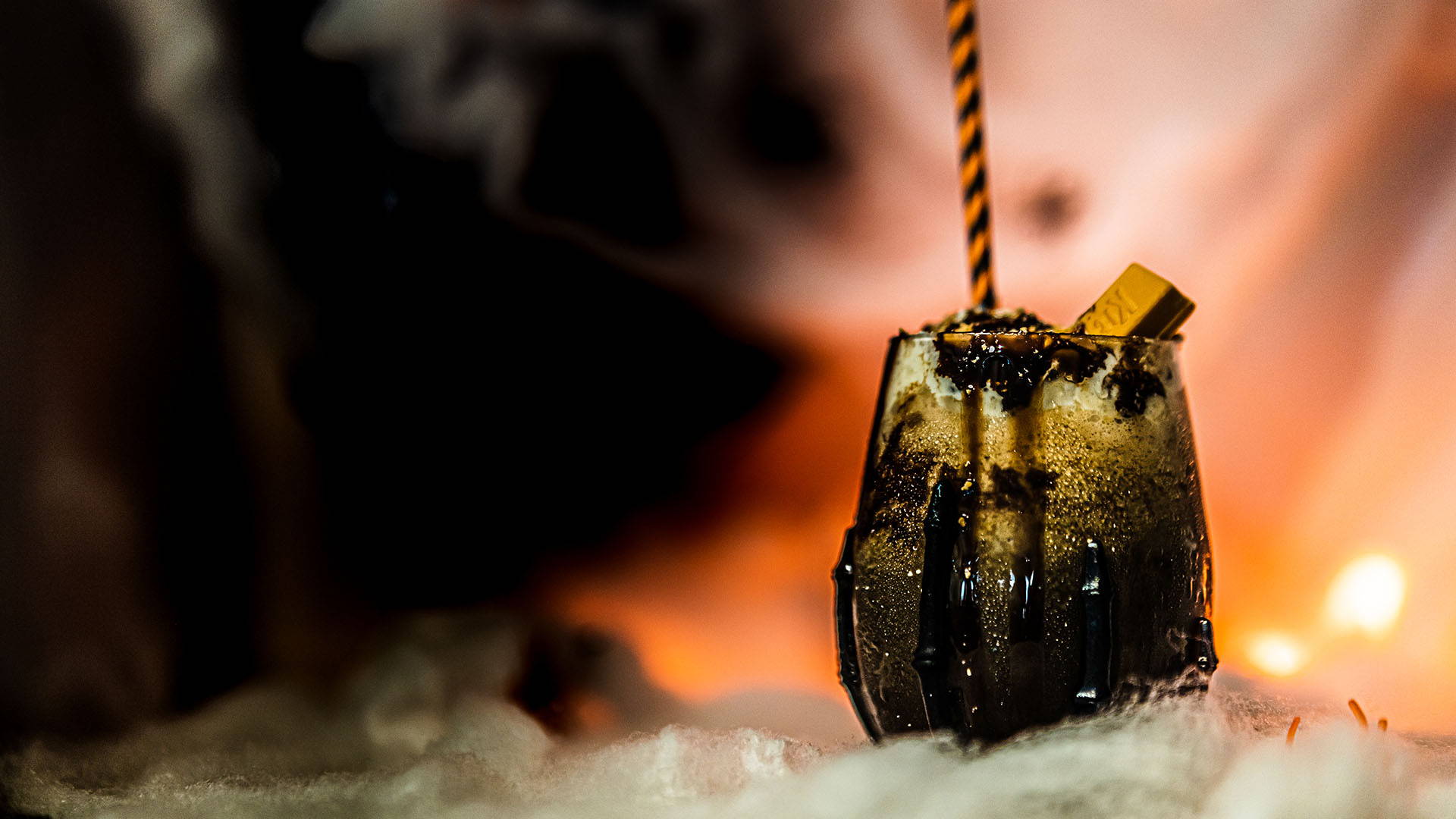 Author Culture Tribe / Category Collagen Recipes / Published: Sep-05-2021
Collagen Powered Pumpkin Spiced Candy Frozen Mocha
Ready in 5 minutes
Serves 1
Skill level  Easy 
Calories 306
Protein 12g
Sugar 20g
Carbohydrates 28g
You will need:
Blender & Measuring spoons/cups.
Ingredients
1 Unflavored Collagen stick pack
¼ cup cold water
2 tsp instant espresso coffee powder
2 tbsp heavy whipping cream
1 tbsp chocolate syrup
2 KitKat pumpkin spice chocolate bars
5 large ice cubes, about a cup of ice
Whipped cream
Additional KitKats for topping
Preparation
Take a large glass cup and drizzle chocolate syrup on the inside. Put it in the refrigerator to chill.
In a blender combine water, espresso, cream, syrup, chocolate bars, ice and blend on high for 30 seconds or until the candy bars and ice are crushed.
Pour into your chilled glass.
Top with whipped cream and crushed up chocolate bars. Serve & Enjoy!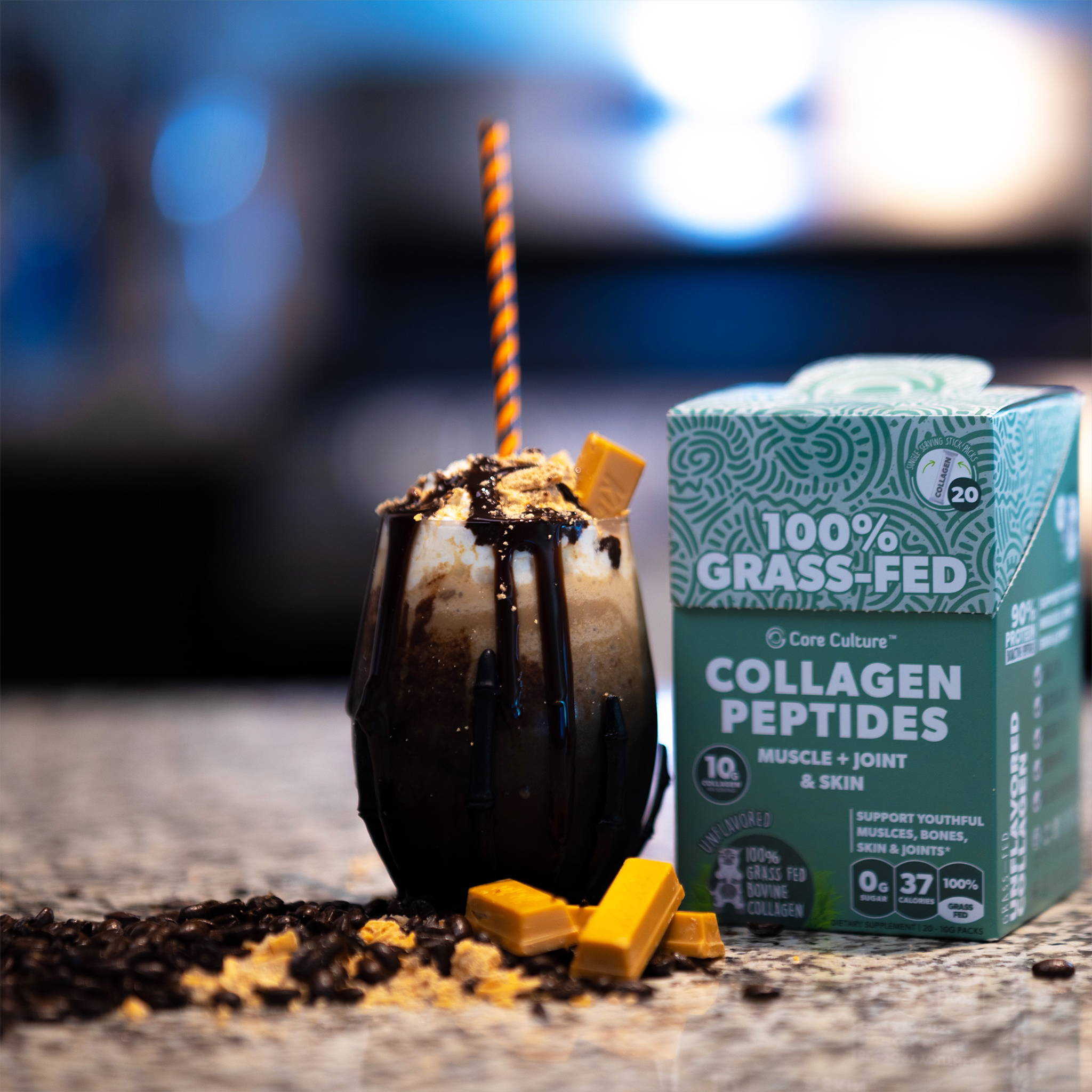 Perfect for Spooky Season!
— Culture Tribe