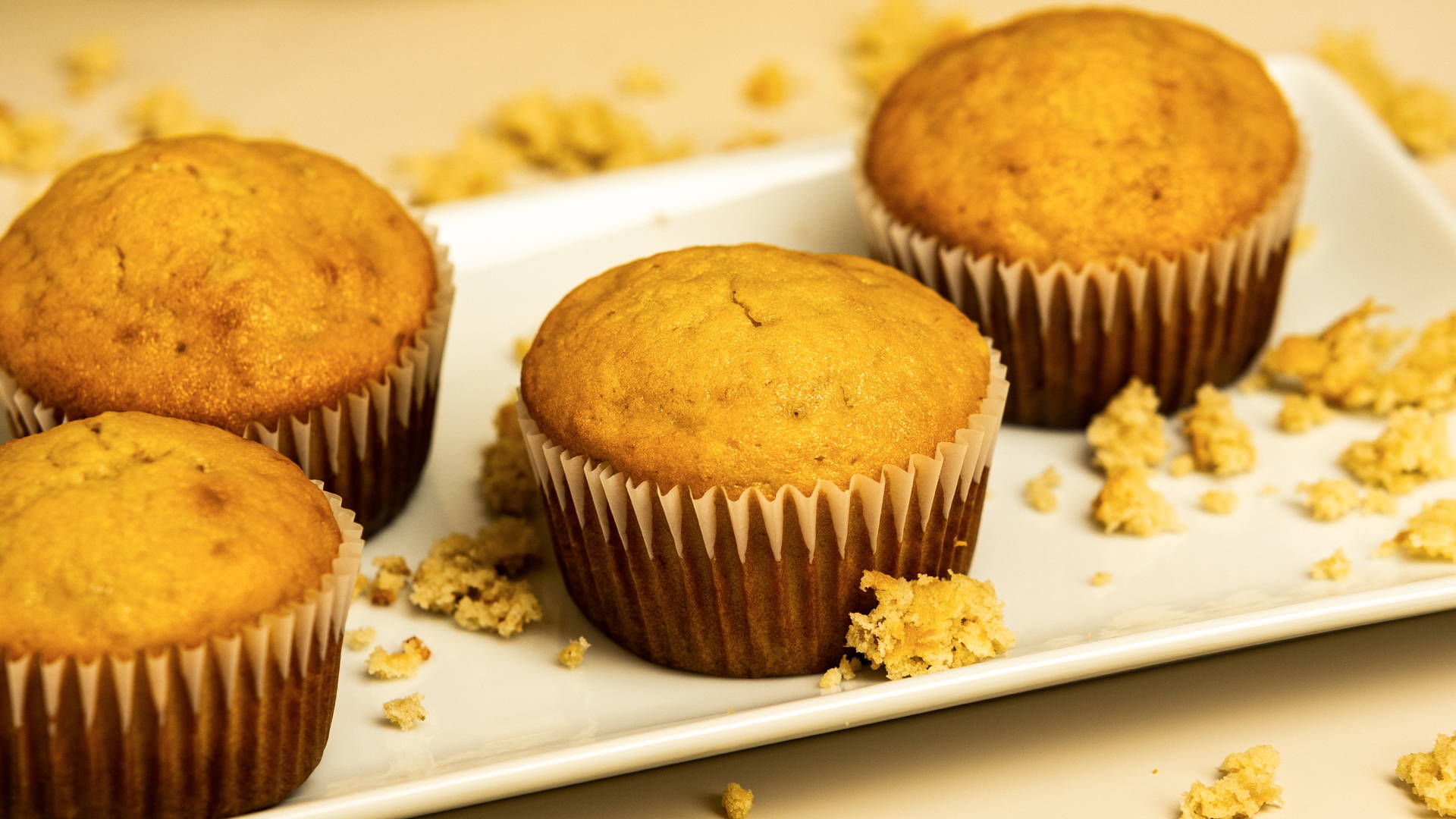 Author Culture Tribe / Category Collagen Recipes / Published: Sep-05-2021
Collagen Banana Muffins
Prep time 10min Cook time 15min
Serves 8 people
129 calories               20g Collagen
5.3g Sugar                   17g carbohydrates
Tools needed:
2 medium mixing bowls, measuring cups & spoons, whisk or mixer and muffin tin.
Ingredients
3 ripe bananas mashed
¼ cup canola oil
¼ cup unsalted butter
½ cup sugar
½ cup brown sugar
2 eggs
1 tbsp vanilla extract
2 cups flour
1 ½ tsp baking powder
½ tsp baking soda
½ tsp salt
¼ cup buttermilk
2 scoops of collagen
Preparation
Make sure everything is at room temp.
Turn the oven on for 400°
Mix all dry ingredients together.
Mix all wet ingredients together in a separate bowl.
Then mix the two together until well combined.
Bake for 15 min.
Let cool and serve!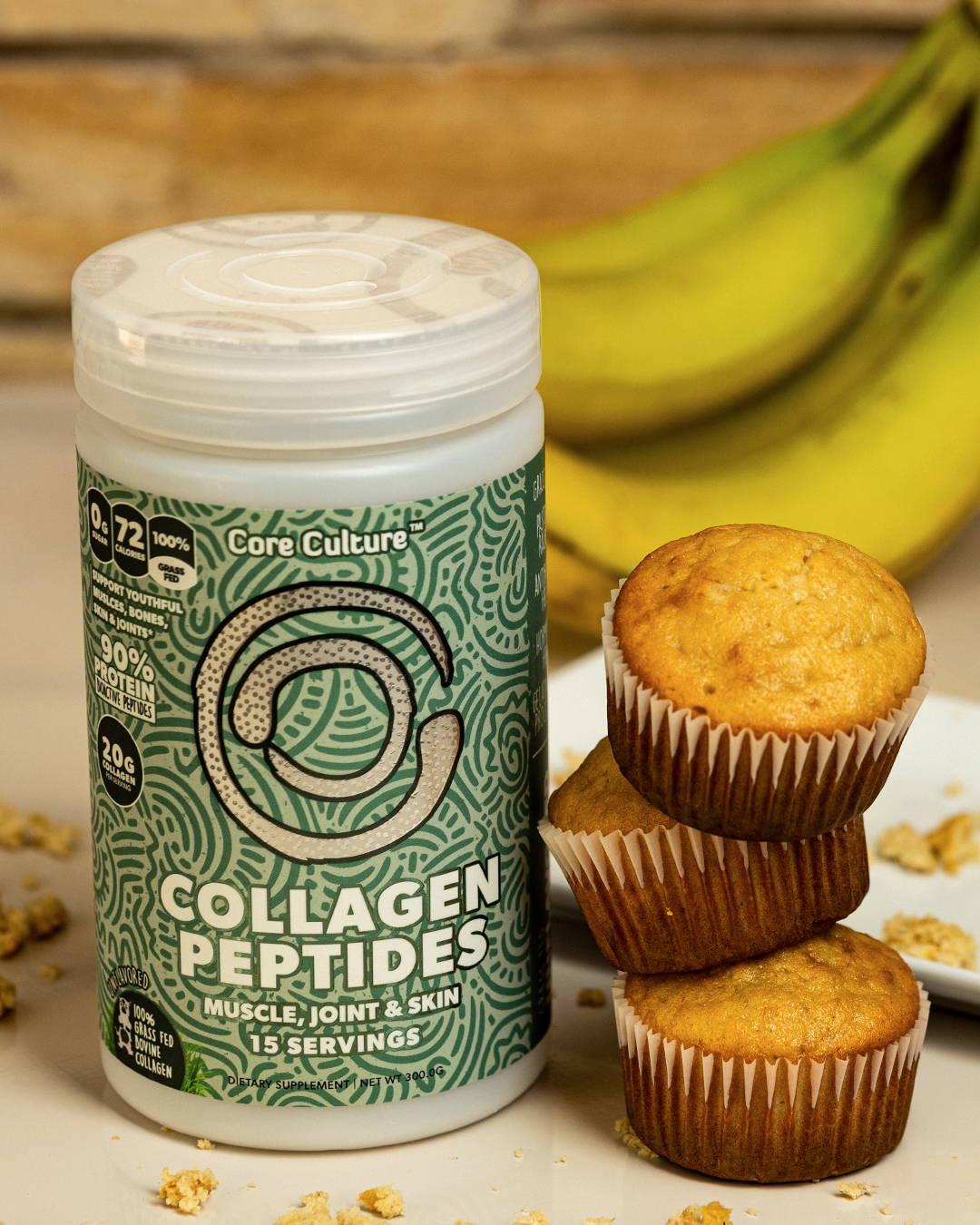 A festive treat sure to put anyone in the holiday spirit!
— Culture Tribe