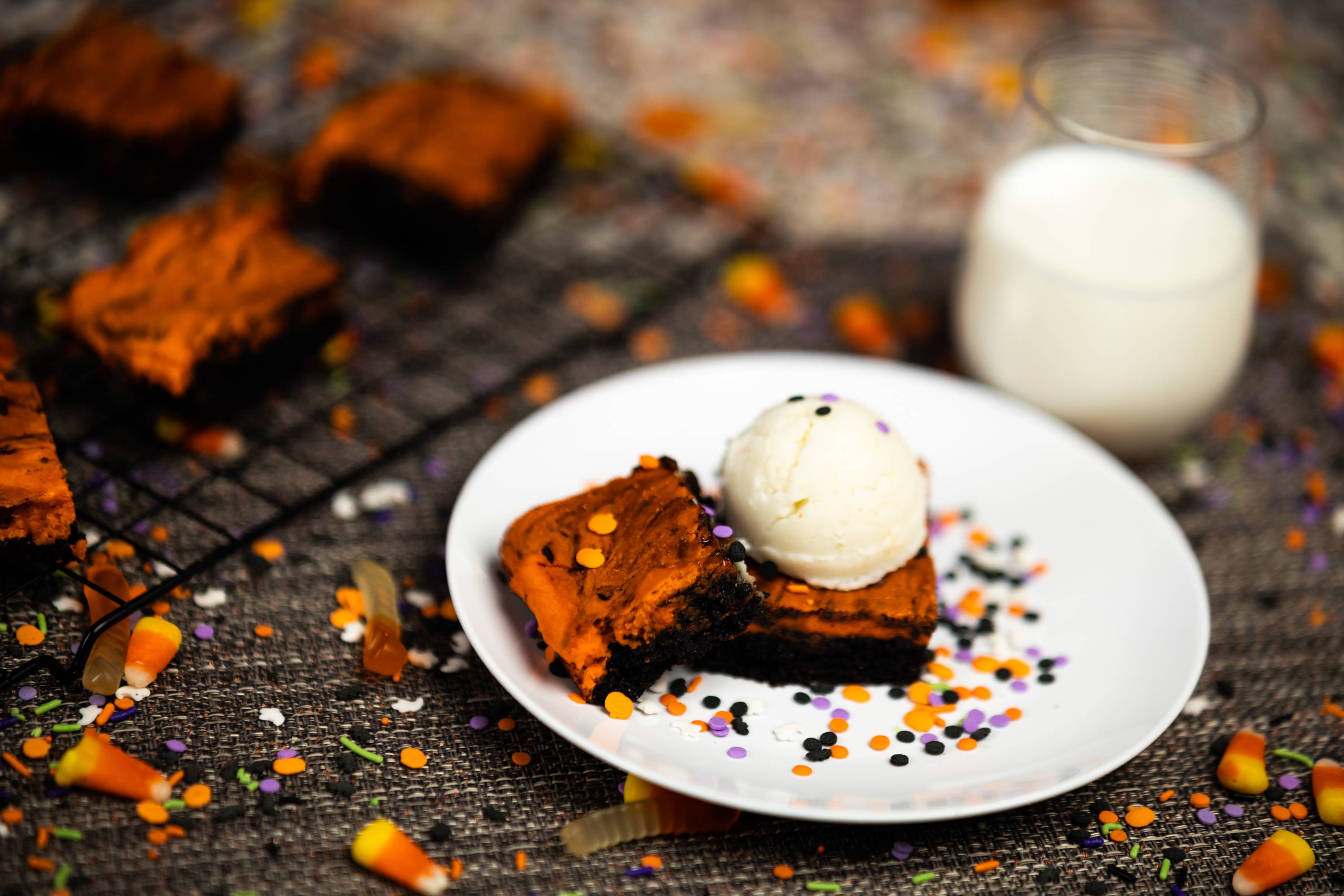 Author Culture Tribe / Category Collagen Recipes / Published: Oct-18-2021
Collagen Filled Halloween Cheesecake Brownies
Ready in 30 minutes
Serves 9
394 calories
14g Protein
29g Sugar
37g Carbohydrates
You Will Need:
8x8 baking dish, foil, cooking spray, mixing bowls, spatula, whisk, measuring cup/spoons, and a knife or skewer.
Ingredients
Brownie Layer
1 cup sugar

½ cup flour

½ cup Hershey's Special Dark Cocoa Powder

½ tsp salt

¼ tsp baking powder

2 eggs

½ cup vegetable oil

1 tsp vanilla extract

1 Collagen stick pack
Cheesecake Layer
8oz cream cheese at room temp

¼ cup sugar

1 egg

½ tsp vanilla extract

Orange food coloring
Preparation
Preheat oven to 350 degrees. Line an 8x8 baking dish with parchment paper or foil and spray with non-stick spray. Set aside.
Brownie Layer
In a medium bowl add the sugar, flour, cocoa powder, salt, and baking powder.

In a small bowl, add the eggs, oil, and vanilla. Mix well.
Pour the wet ingredients into the dry ingredients and mix with a spatula until well combined.

Reserve ¼ cup of the batter for the swirls then pour the remaining batter into the prepared dish.
Cream Cheese Layer
In a medium bowl, add the cream cheese, sugar, egg, & vanilla. Blend until smooth.

Add in the orange food coloring and stir to combine.

Gently spread the cream cheese layer on top of the brownie batter.

Drop tablespoons of the remaining brownie batter on top and gently swirl with a knife or skewer.

Bake for 30-35 minutes or until set. Remove and let cool completely before slicing.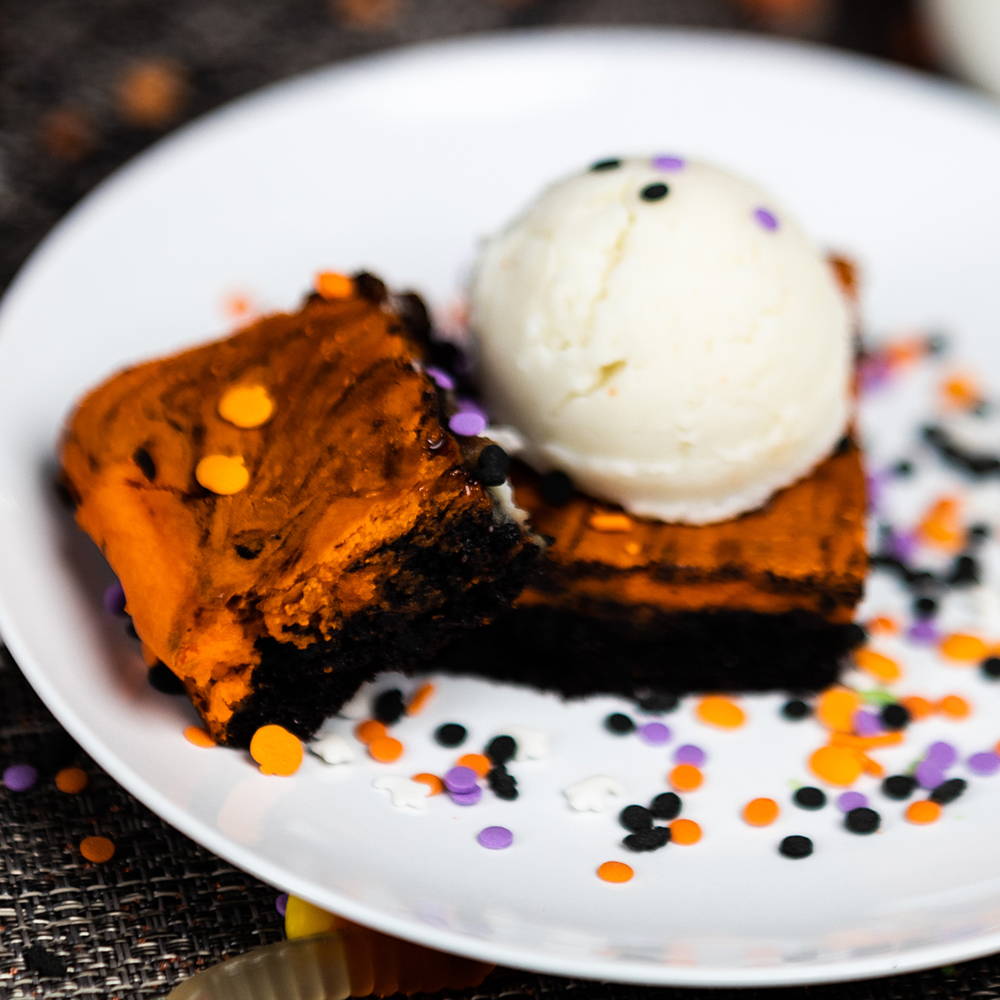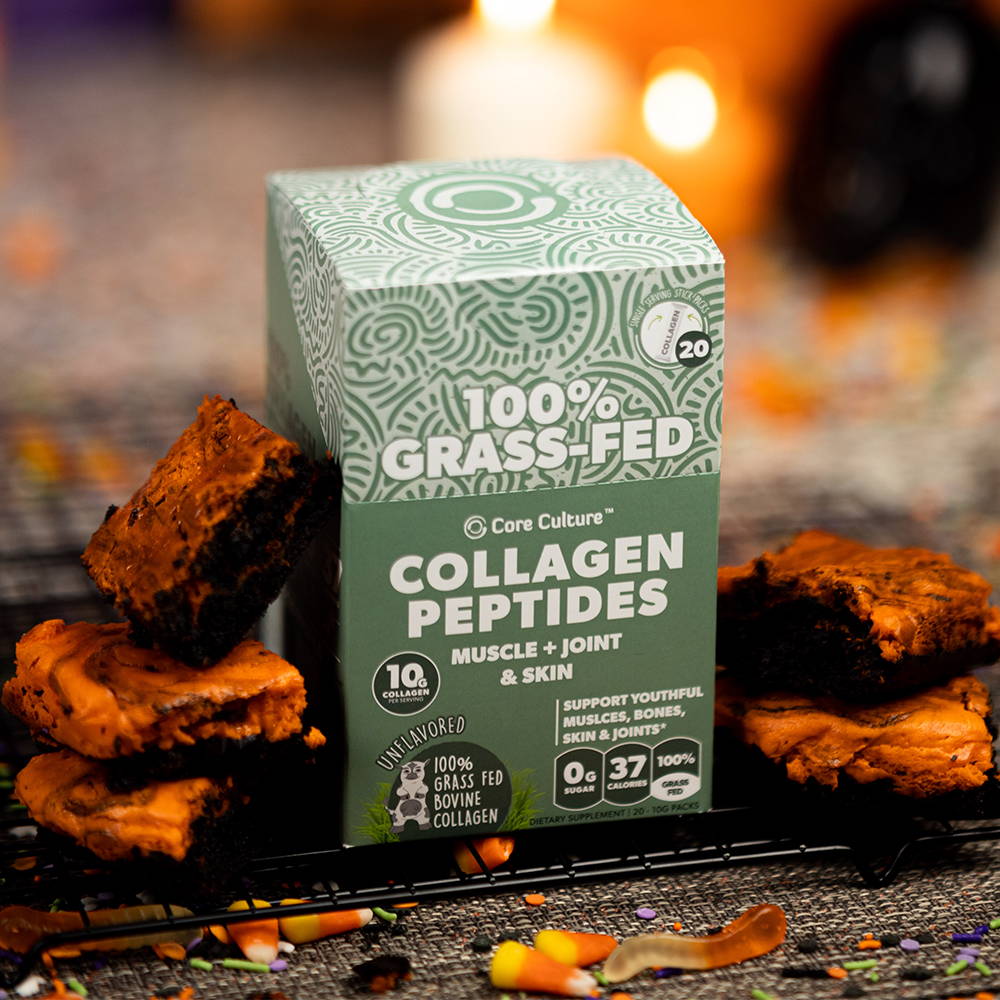 The ultimate Halloween treat!
— Culture Tribe