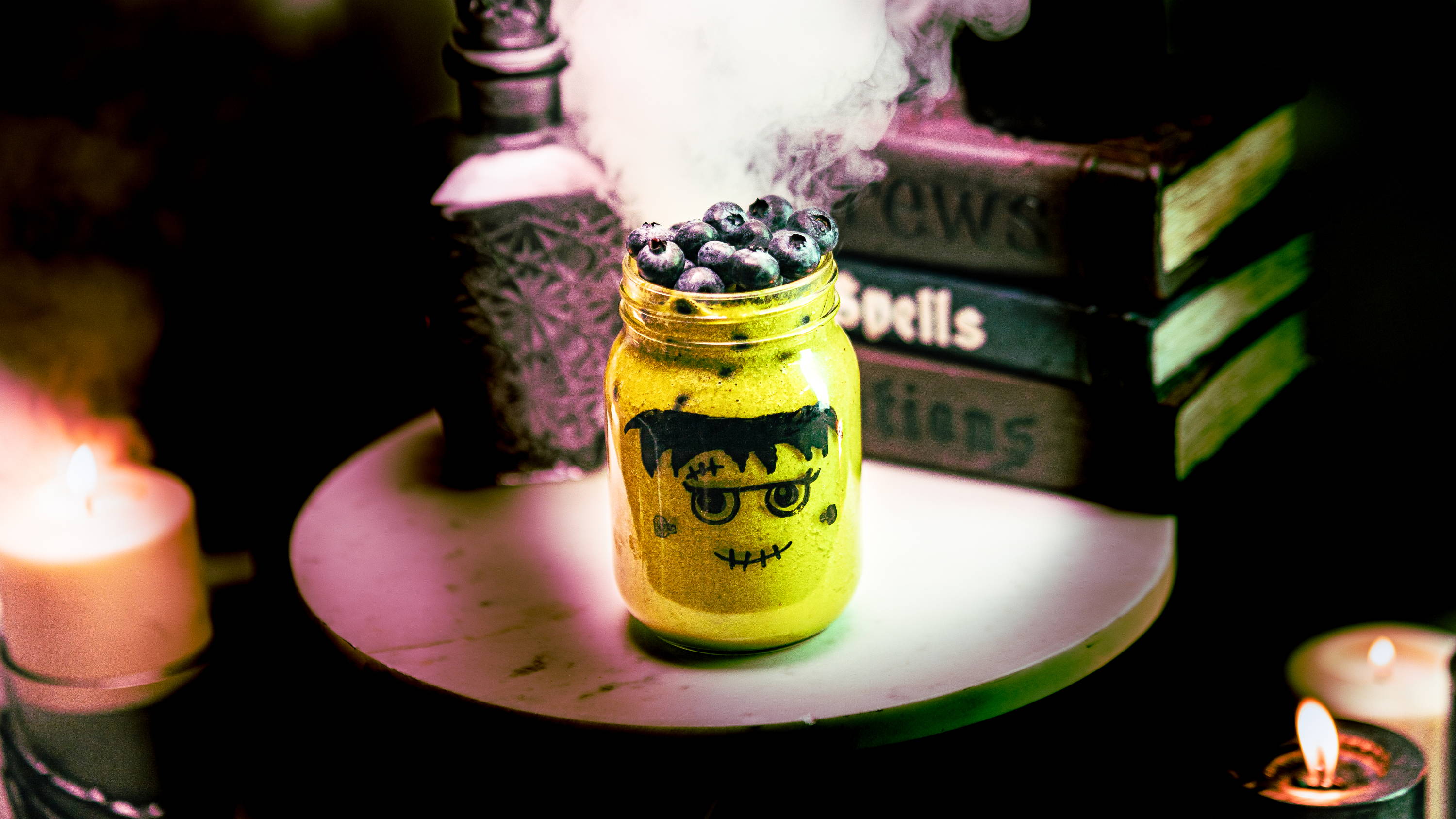 Author Culture Tribe / Category Collagen Recipes / Published: Sep-05-2021
Frankenstein Collagen Smoothie Bowl
Ready in 5 minutes
Serves 1                     14g Protein
259 calories
31g Sugar
55g Carbohydrates
You will need:
Blender, Mason jar, measuring cup/spoons.
Ingredients
½ cup of Spinach
½ cup of frozen Bananas (about half a banana)
½ cup of Mango chunks
Handful of Blueberries
½ cup Milk
¼ tsp Vanilla Extract
1 Collagen Stick Pk
Preparation
Draw a frankenstein face onto the jar.
Blend all the ingredients together until smooth.
Top with blueberries.
Serve and Enjoy this spooky treat.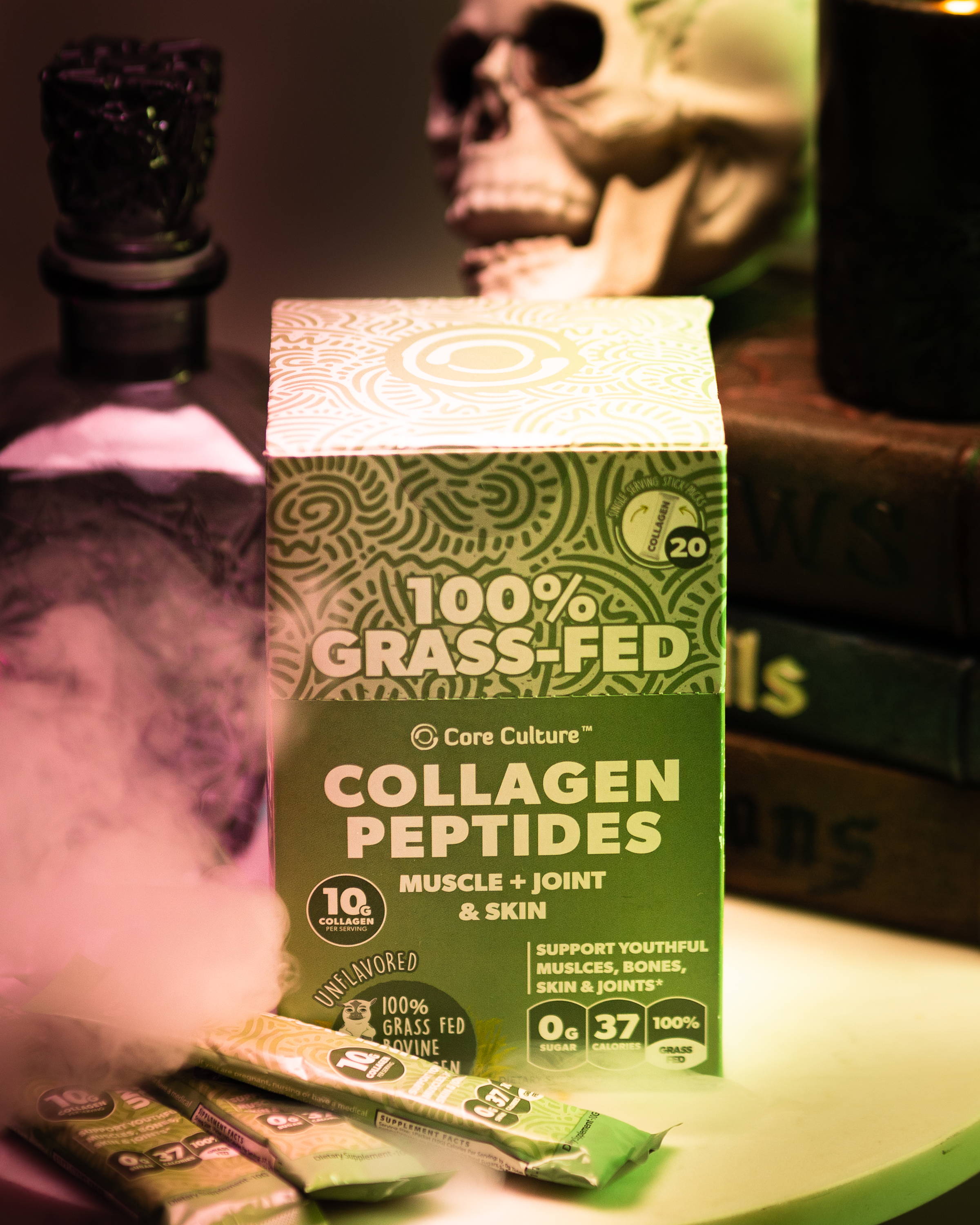 Scary good for all ages!
— Culture Tribe