Author Culture Tribe / Category Collagen Recipes / Published: Apr-05-2021
SERVINGS: 2
DIFFICULTY: EASY
PREP TIME: 10 MINUTES
APPLIANCES NEEDED: BLENDER
INGREDIENTS:
1 Cup - Fresh Strawberries
1 Cup - Pineapple Chunks
1 Cup - Fresh Peach slices
4oz - Orange Juice
1 Scoop - Core Culture™ Collagen (10g Protein)
Top with water
Handful of Blueberries for garnish
Pro Tip: Drink with a straw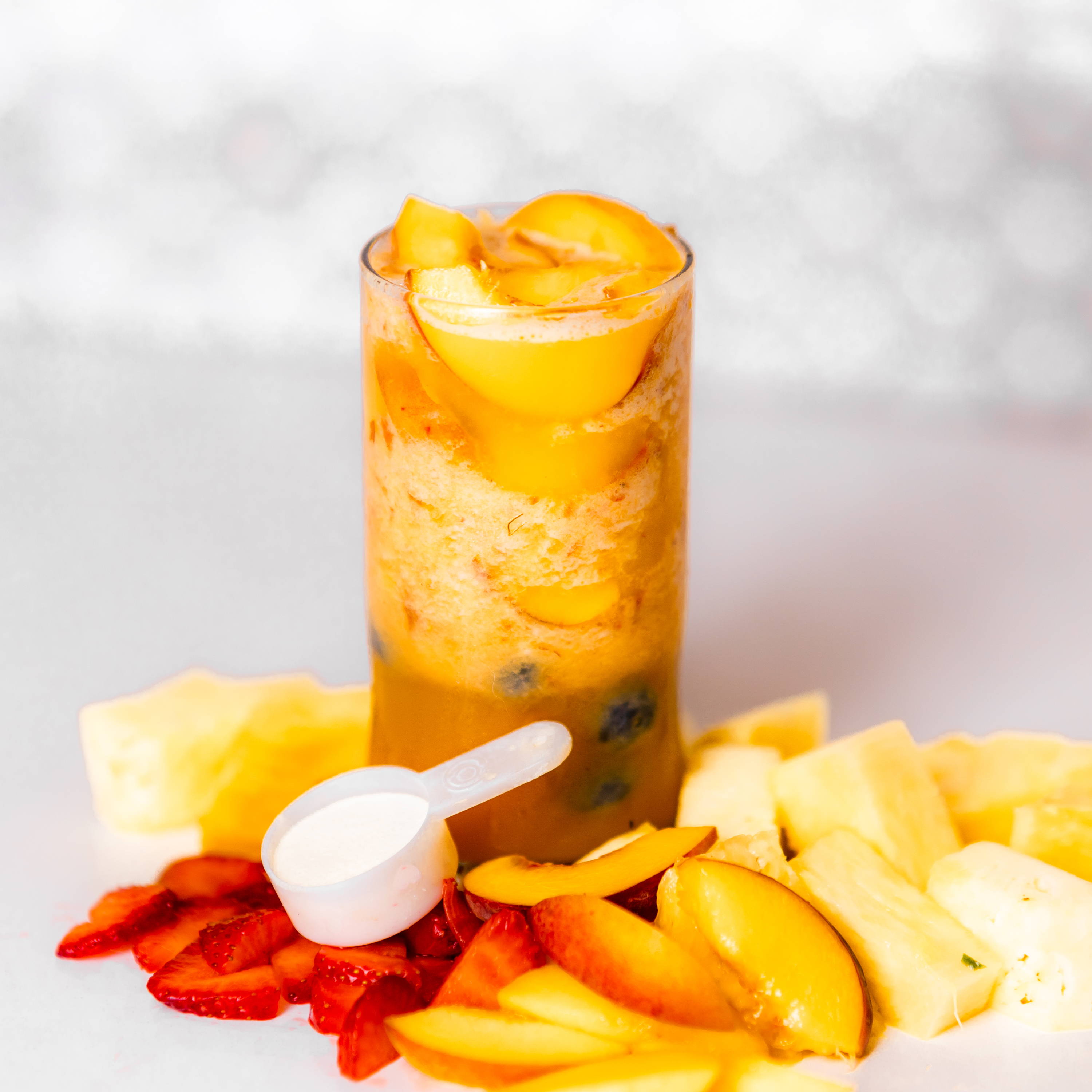 Just like sitting next to the beach! Vitamin C boost with antioxidants and great for my complexion! A Monday Morning Must!
— Culture Cru
Author Maxim Tourou / Category Architecture / Published: Apr-05-2018