---
20% OFF + FREE SHIPPING
ORDERS OVER $120

Discount applies at checkout.
Crush Goals & Eliminate Procrastination with Brain Box.
Increase Productivity
All-Day Energy
Improve Overall Mood
Reduce Stress
Crush Goals
Unlock Limitless Creativity
No Jitters
No Crash
THE DETAILS
Brain Box is an all-natural nootropic supplement.
It contains premium doses of clinically researched best-in-industry ingredients for improved focus, energy, mood, & memory.
1 serving = 3 vegetarian capsules
Brain Box contains 90 capsules | 30 servings
THE VALUE:
1$ less per serving than leading energy drinks
Brain Box is more effective and healthier than any energy drink
QUALITY MEETS
INNOVATION:
1. CONTROL CORTISOL TO LOWER STRESS
Brain Box is formulated with 120mg industry-leading Shoden® Ashwagandha with 33% withanolide concentration to balance the cortisol stress hormone.
2. IMPROVE BRAIN SYNAPSES FOR FIDELITY
250mg CDP-choline for enhanced brain function to strengthen and increase brain synapse response.

300mg Rhodiola Rosea for dopamine regulation

500mg Lions Mane Mushroom for improved memory recall.
3. PROVIDE A NATURAL ENERGY BOOST FOR MOTIVATION
Brain Box is naturally stimulating but without the "jitters".

Brain Box contains an all-natural green tea caffeine source from tested and trademarked Innovatea™.
4. COMBAT OVER-STIMULATION FOR BALANCED ENERGY & FOCUS
All-natural L-theanine from Suntheanine™ helps smoothen out unwanted anxiety from over-stimulation and helps the powerful ingredeints in Brain Box to be more effective without the "jitters" felt in competing nootropics.
5. SYNERGY FOR A COMPLETE MIND/BODY EXPERIENCE
Brain Box boasts a synergistic formula of carefully selected all-natural ingredients intended to work harmoniously together to help you feel focused, motivated, with an uplifting mood.
LIONS MANE MUSHROOM - 500MG
Reduces anxiety*
improves cognitive health*
central nervous system recovery*
BOCOPA - 50% - 300MG
Helps boost brain function*
Promotes neuron communication*
CITICOLINE - 250MG
Improve short term memory*
Mindfulness*
Attention*
Energy*
Neuro-protection*
RHODIOLA - 3% - 300MG
Improve mood*
Reduce anxiety*
Stimulate Creativity*
Problem Solving*
Energy*
SUNTHEANINE® L-THEANINE - 200MG
Stimulate Alpha-Wave Brain Activity*
Increase focus*
Increase attention*
Improve immune support*
INNOVATEA® CAFFEINE - 200MG
Natural energy*
Natural focus*
SHODEN® ASHWAGANDHA - 120MG
Improve mood*
Lower cortisol*
Cognitive enhancement*
GINKO EXTRACT - 24% - 50MG
Help with memory loss*
Improves cognition*
Cognitive enhancement*
*These statements have not been evaluated by the Food and Drug Administration.
Discount applies at checkout.
---
Immune Support & Gut Health Supplement
Improves immune response + physical endurance + natural energy
Contains 100% organic mushroom ingredients
Boasts a premium formula designed to support natural immune & gut health.
HOW DOES SHROOM BOOM WORK?
The unique equal-ratio combination of Lions Mane, Reishi, Maitake, Cordyceps, Shiitake, & Turkey Tail Mushrooms contains powerful adaptogens that go to work in supporting a thriving environment for your gut biome and thus, your immune system.
Powerful Mushrooms provide adaptogenic beta-glucans, antioxidants, & phytonutrients that your body uses to boost immune response and improve overall gut health.
BEST IN INDUSTRY MUSHROOMS
200mg | 10:1 Organic Maitake Mushroom
200mg | 10:1 Organic Cordyceps Mushroom
200mg | 8:1 Organic Reishi Mushroom
200mg | 8:1 Organic Shiitake Mushroom
200mg | 8:1 Organic Lions Mane Mushroom
24G Protein | 1G Sugar| 120 Calories 
"Wait Till You Taste It'
Discount applies at checkout.
Discount applies at checkout.
---
Collagen Peptides are a type of protein with a distinctivie amino acid chain that provides nutrients for cartiledge growth.
Daily Supplementation of Collagend Promotes
Skin, Hair, Muscle, Joinst, Bones & Nails Growth
100% Grass-Fed Collagen promotes healthy hair, strong nails and supports skin elasticity
Our bovine collagen is sourced from cows that are raised to strict standards. Be sure of the quality. No Antibiotics, No Hormones or GMOs.
Trademarked & Patented Collagen
Responsibly Raised
Gluten Free
Halal
Kosher
Non GMO
No bleaching processing
Grass-Fed Collagen Powder blends in drinks, including smoothies, coffee, tea, shakes, and much more
Core Culture™ is an American Owned and Operated Business
We are a female, military, minority, & family owned company headquartered in Texas.
Our products are manufactured in a NSF certified, GMP registered facility on state-of-the-art equipment with industry-leading quality and compliance standards.
We are a manufacturer owned brand. No outsourcing or 3rd party white-labelling.
Our products are researched, tested, sourced, designed, and manufactured by our team and then 3rd party audited for quality.
Core Culture™ products are manufactured and packaged in the United States in state-of-the-art manufacturing FDA registered facilities that boast a cGMP certification and come accompanied with 3rd party testing, certificates of analysis, and documented quality practices.
When a product label sports the Core Culture™ logo, consumers can be assured that what is on the label is exactly what is in the package.
We ship same-day in most cases.
Order cut-off time is around 3:00p central time.
Orders received after 3pm on business days M-F will ship the following business day.
Orders received over the weekend will ship the coming monday.
    *shipping is subject to change depending on volume.


All-Natural Nootropic supplement
Contains potent clinically researched best-in-industry ingredients for improved focus, energy, mood, & memory

30 serving | 90 capsules | 30 days
BLACK FRIDAY DEAL: $60 $48
*Discount will auto-apply to your shopping cart when clicking through this link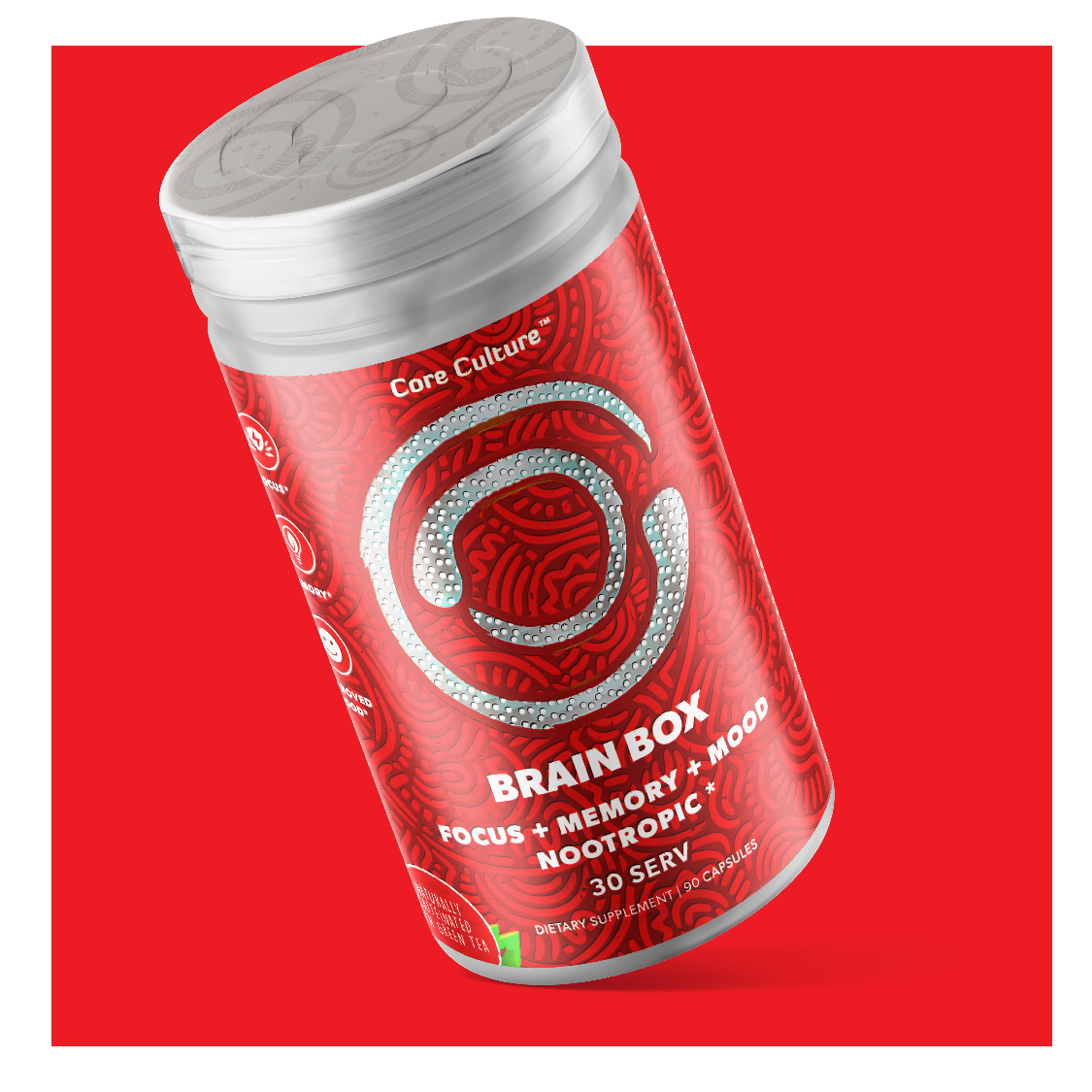 IMMUNE + ENERGY + ENDURANCE
Immune Support & Gut supplement
Contains 100% organic adaptogenic trademarked mushrooms

Improves Immune response + Physical Endurance + Natural Energy

30 servings | 60 capsules | 30 days
BLACK FRIDAY DEAL: $38 $30.40
*Discount will auto-apply to your shopping cart when clicking through this link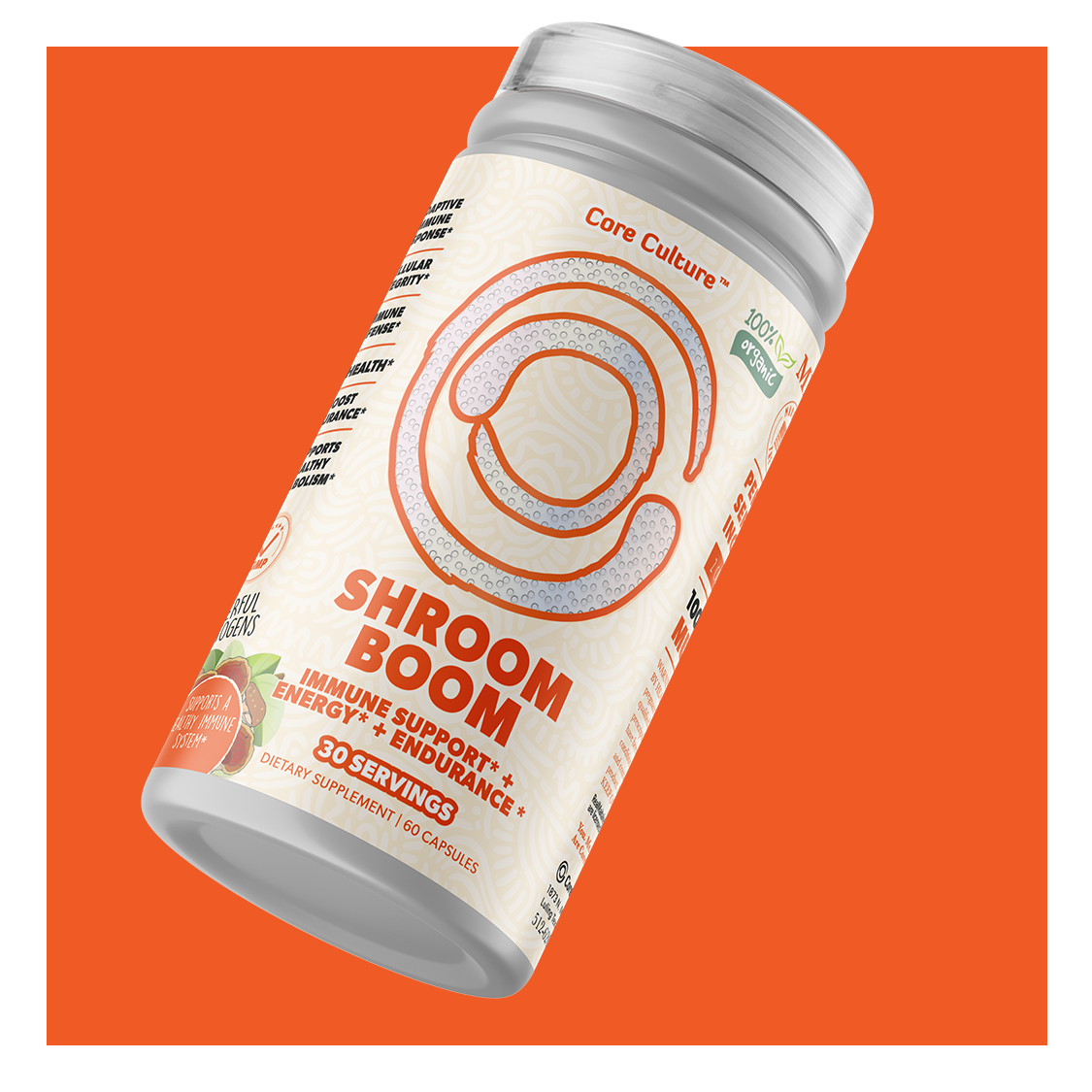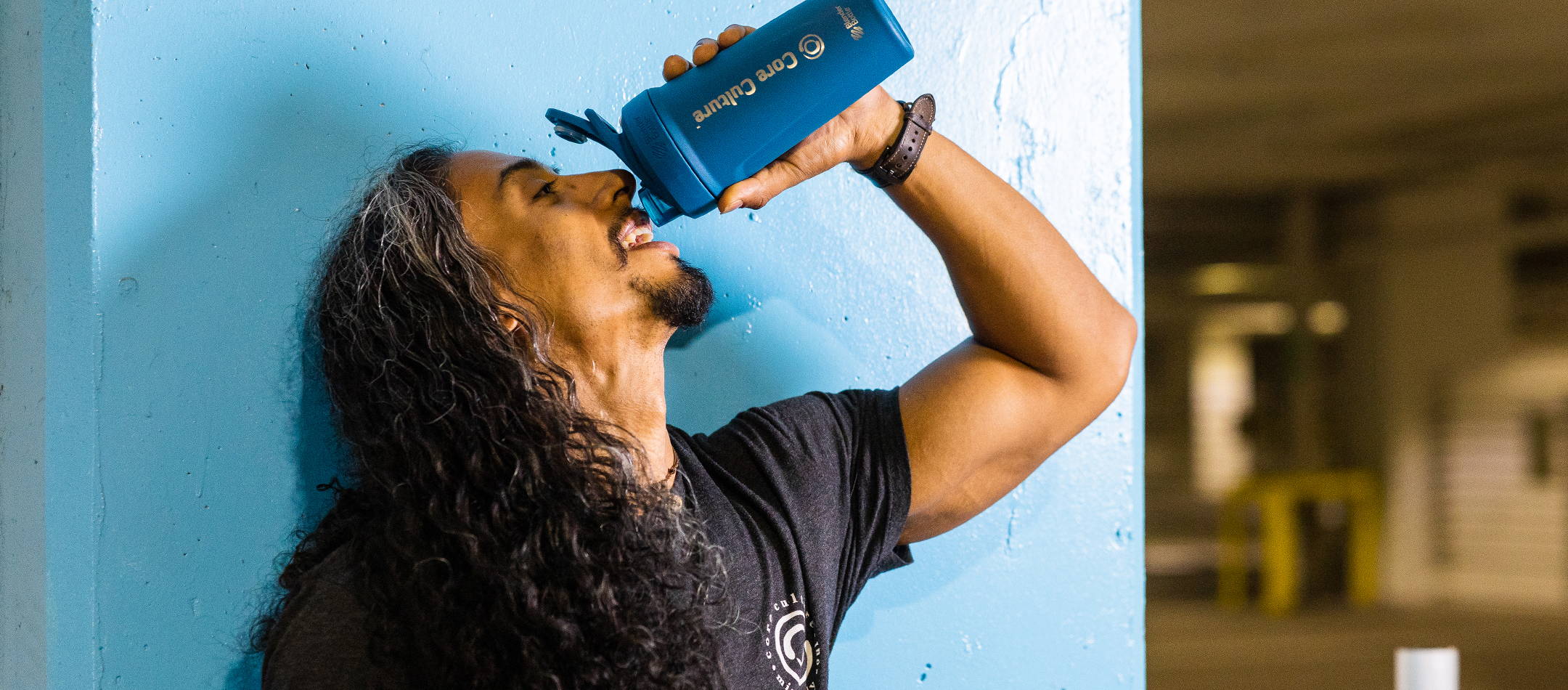 Snag a shaker for you and your friend
---